Project time.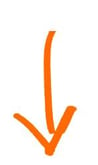 Project Timesheet Software

Project timesheet includes custom project timesheets, project time approvals, stop watch features, project and attendance, and custom project time details tracking.

Project Timesheet Overview
Project timesheets memorize project and task picklist values as you go. Copy forward features allow employees working on long-term projects to set their timesheet and it will copy forward data templates from week to week. Pacific Timesheet provides many standard and custom timesheet templates for engineering, construction, IT departments, and other project-oriented workers.



Project/Job Stop Watch
Employees can use a stop watch to start and stop timers as they move back and forth between projects and tasks.

Project Time and Attendance

Track project/job time and attendance. Error checking flags timesheets where project/job time and attendance do not match.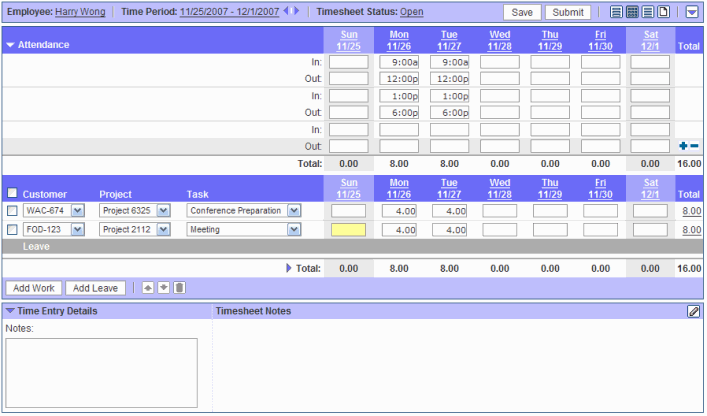 Custom Templates

In addition to standard timesheet templates, you can create custom timesheet templates that include any timesheet and data fields in any order.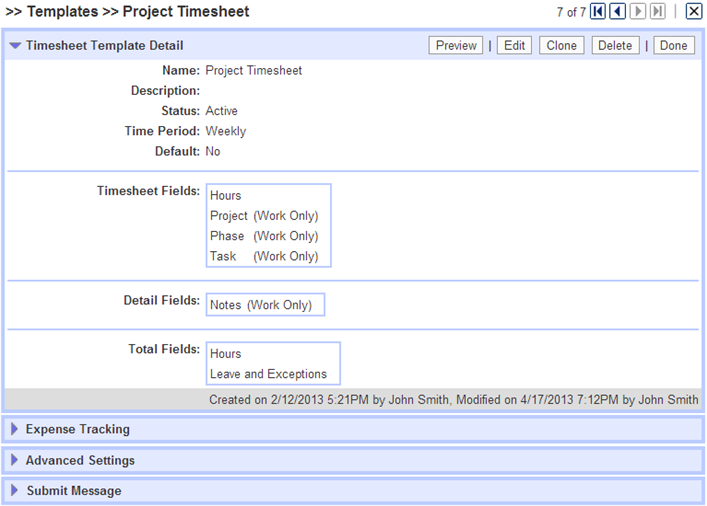 Project Time Approvals

Project time approvals allow project managers an advanced approval dashboard that filters project time entries for their projects. Employees can work on many projects, all with project time approvals by different project managers.

Percent Time Allocation

Employees can allocate the percentage of their time spent on projects, jobs, tasks or time off. Validation rules enforce that workers account for 100% of their time.

Special Timesheet Features

Time Entry Details You can capture notes of up to 4,000 characters with any time entry. You can also capture any other time entry value you require, including list, text, numeric and other data.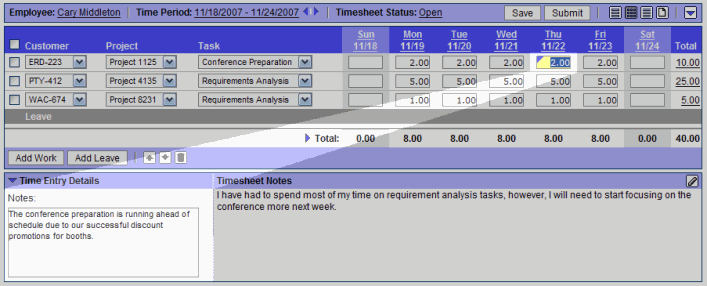 Configurable Totals

Display on the timesheet any totals such as overtime, double time, time off or other values being tracked.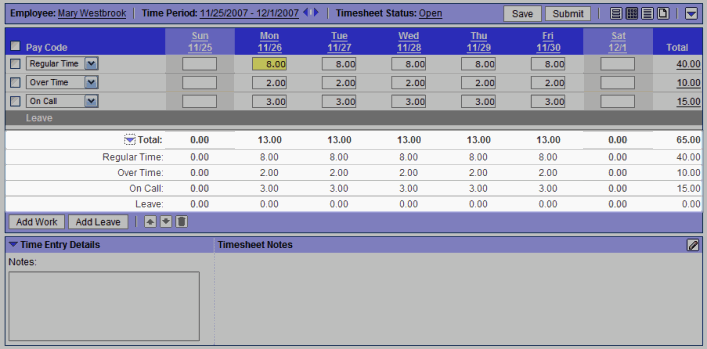 Project/Job Tracking Features

Project/job time tracking features include a project manager dashboards, project actual and planned start and finish dates, multiple project billing rates, pay rates and more. Project Manager Dashboard Project managers can view an entire project's activities and tasks on one screen: planned versus actual start and finish dates, estimated versus actual hours, task status, and percent complete for tasks.
Multiple Billing Rates and Rules

You can have different billing rates assigned to each employee. These rates can also vary when the employee works for different customers, projects, tasks or other factors you define.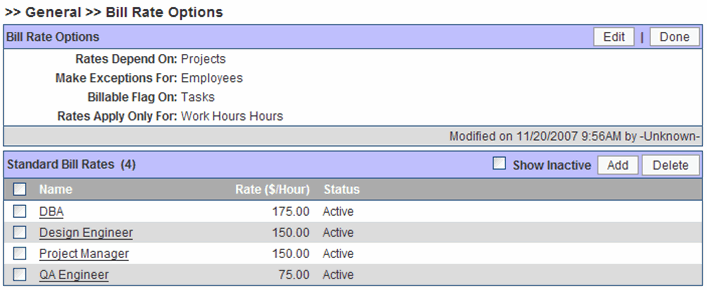 Work Breakdown Structure

Pacific Timesheet allows you to have it both ways: independent activities and tasks for any client or portfolio project, or you can scope activities and tasks for certain projects.

Timesheet Comments

Capture comments of up to 2,000 characters for the entire time period. Search through all project timesheets using key words and phrases.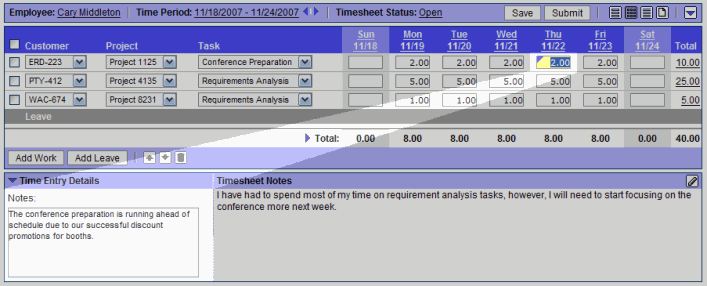 Automatic Copy Forward

Employee preferences can be set to have the last period's timesheet automatically copy forward to the current period. Or an employee can copy timesheets forward manually. They have the option of copying forward just the timesheet rows, or the rows and hours, too.

Project/Job Reports

Project/Job reports allow you to check any project/task data by portfolio, customer, pay code, or any other field.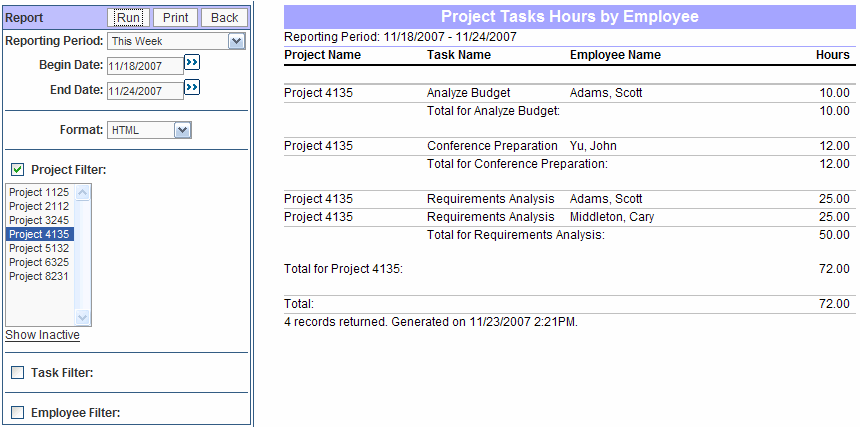 Next: