The Higher Education Challenge
Automating employee and student worker time capture is critical to streamlining payroll, time off and absence management. Higher education institutions have several challenges: 1) a variety of employee types working in multiple locations 2) student workers who might work for several departments and supervisors 3) the need for many data collection methods, and 4) payroll or ERP system integration might be with a standard, legacy or manual payroll systems.
---
The Solution
Pacific Timesheet provides extensive user-facing features that make tracking time and managing time off simple and easy. Validation rules guide the user to make correct requests and timesheet submissions that in turn ease the burden of a supervisor's approval duties. The system is intuitive and requires little training.
Pacific Timesheet Higher Education solutions provide custom templates & entry forms for timesheets, expense reports, supervisor logs and more. Automated approvals features include reminders, late notifications and escalation features making sure everything is submitted, approved & processed on time, every time.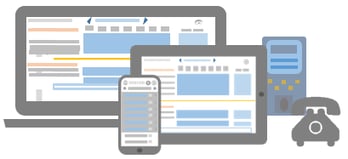 Get rid of paper-based time off requests and approvals which are difficult and costly to manage. Automate time off requests with real time validation of requests against available balances. Have approvers see overlapping requests. Set holiday schedules and have them populated on calendars and timesheets automatically.
Automate complex employee accrual calculations. Easily implement monthly, semi-monthly or biweekly accruals using any years of service rules. Annual accruals can be set to run each calendar or on custom fiscal years, or on employee anniversary dates. Automate custom rollover, time off balance maximum or cap rules.



Custom reporting & analytics
Create and publish to supervisors and other key users any reports and analytics you need: excessive overtime, lateness and absence reports, employee FTE and hours allocation, project and job time and cost reporting, and reports on timesheet and form submissions, approvals performance and more.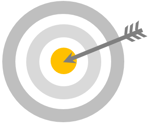 Specialized overtime & labor rules
Eliminate manual calculation of overtime or other rules typical of paper and Excel timesheets. Automate overtime, shift differentials, meal penalties, absence points, consecutive day rules to support union contracts, California or other specialized rules.
Update Pacific Timesheet Higher Education systems automatically with your employee data, supervisor assignments, rate data and more. Eliminate double data entry. At payroll time, electronically integrate your payroll and accounting systems with timesheet and employee expense data.


Major Solutions
Pacific Timesheet Goverment solutions automates all aspects of employee time, work and asset tracking - from data capture, approvals workflow, validation and rules processing, and data integration with third party systems.