Mobile

Track timesheets, expenses, assets and documentation with any mobile device.
Pacific Timesheet allows you to track, submit and approve employee hours, expense, asset and documentation data anywhere any time. Most important your data will be recorded in real time, and is always ready for monitoring, reporting and synchronization with third party systems.
---
Employee Mobile Timesheets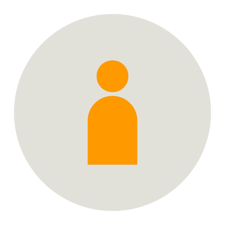 Individual employees in the field or traveling need to keep up even though they are far from the office. Pacific Timesheet employee timesheets for smartphones and tablets are the answer.
Employee Timesheet, Work and Asset Tracking Features
Enter any entries with the same details as the desktop or laptop version.
Track projects, work orders, tasks and cost codes
Track time off such as vacation and sick time.
Supports iPhone, Android, Windows and Blackberry smartphones and tablets.
Real time data synchronization
---
Field Services and Crew Time Tracking
Workers in the field pose unique challenges. Paper crew timesheets require the extra time and labor of double data entry, they can get lost, held up by fax busy signals, and they are reported in anything but real time.
Crew Time Tracking Features
Pacific Timesheet provides a robust mobile interface:
Enter employee hours entries with unlimited notes and details.
Track equipment, materials and field documentation.
Track jobs, phases, cost codes.
Track billing codes and pay classes.
Supervisors can check employee profiles in the field (photo, contact information)
Backup foreman/supervisor features
Real time data synchronization
No scheduling required — supervisors can easily add and remove workers on crews
Supervisors can check employee profiles in the field (photo, contact information)
Backup foreman/supervisor features
Real time data synchronization
Supported Mobile Devices
iOS devices: iPhone, iPad, iPad Mini
Android devices: Android Smartphones, Android tablets
Windows devices: Windows Mobile devices, Surface tablets
Kindle (for tablets with data services but no camera enabled)