Seamless systems integration. Fast, flexible and secure.
Pacific Timesheet offers an Integration Toolset that integrates with any third party application creating the potential for composite application sets and real time integration. Web services and data synchronization ensure that your data is always in sync and always valid. These integrations include: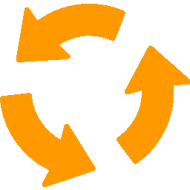 SAML 2.0-based authentication and Single Sign On integration, LDAP/Active Directory.
Support automated data exchange with third party systems using a variety of supported methods.
SAP, Peoplesoft, JD Edward, Oracle, GP, Microsoft Dynamics, Lawson and more.
ADP, Paycheck, Ceridan, SAP, Oracle, Peoplesoft, Quickbooks and more.