Project Time Percent Allocation and Resource Tracking
Pacific Timesheet provides today's research and development organizations the best percent time allocation timesheets available.
Why?
Our percent time allocation timesheets are the easiest and fastest to fill out.

Reminders make sure users complete timesheets on time.

Project managers and supervisors can easily monitor progress.

Business intelligence tools provide custom reports any way you need.

Advanced integration tools keep all employee and project data in sync.
Unique Benefits
The simplest percent allocation timesheet available.
Know who's available and who's not.
Know your costs.
---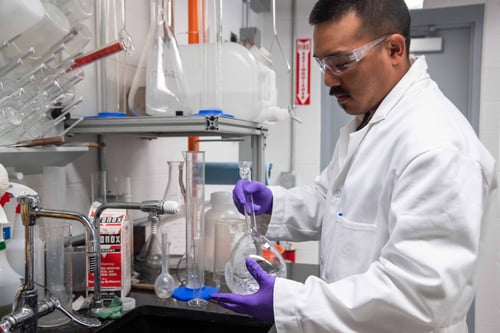 Many features to fit your need
Intuitive and requires little training.

Reminders ensure user compliance.
Track utilization and costs across cost centers.

Track projects at any stage of development.

Manager approvals and more accurate data.

Integration options: WorkDay /SAP /Oracle / JD Edwards & more.
All major apps: IOS and Android for mobile and tablets.
All major browsers: Edge, IE, Firefox, Safari, and Chrome.
No Thin Client Installation: 100% web and app-based.
Single Sign-On options such as Azure AD, ADFS, OneLogin, Okta, Ping and many others.
Summary hours timesheet that allows users to enter total project hours per time period.
Project timesheets with simple attendance combination to IT and technical contractors.
Unlimited custom fields allow you to extend the system as your business needs change.
Multiple billing and cost rate options allow rates to be assigned by multiple billing/costing criteria.
Security permissions allow for custom roles-based security, tightly controlled system access rules for entries, approvals and reporting.
Workflow engine ensures on-time processing of project time data :

Multiple approval options
Backup approvals
Reminders and notifications
Escalations at every step

Project management dashboards to monitor progress of every project milestone. Estimated hours to complete, project and task completion status, planned vs. actual hours, and start and finish dates.
Custom reporting on any resource, resource groups, projects, phases, tasks or other data at the details or summary level.
Cloud option allows for rapid launch, fastest support case resolution and automated system maintenance.
Self-hosted software option runs on any operating system, database or middleware.
Other Solutions
Pacific Timesheet Research and Development solutions allow you to start simply and expand later to include all aspects of enterprise time, expense, asset and log tracking.