End-to-end construction field documentation & logs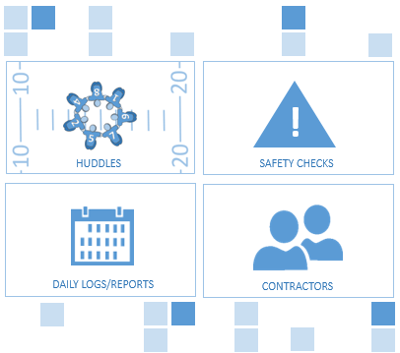 Comprehensive electronic field documentation solutions can manage all the field logs and reports you need: safety checks/tailboard meetings/work plans, daily logs, incident reports. Have them all submitted in real time for review, approvals or rejections. Auto-fills, copy previous, frequently used items and required fields make all documentation easy to fill out and compliant with your policies.
Automate standard logs
Capture field logs using any laptop or tablet. Advanced usability features such as copy previous and memorized pick lists make electronic data capture ten times faster than log books. Include everything you need in one daily log entry: site conditions, weather, wind, ground conditions, hazards and more in detailed daily log entries.
Custom logs to match your needs
Break out custom logs any way you need: track contractors on site, incidents, accidents, equipment and materials damaged, lost or stolen, equipment maintenance and more. Set required fields for critical data and extend or restrict access to logs using advanced security permissions. jobs and crews.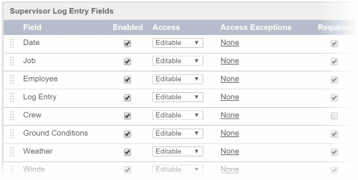 Report on any log details
Inaccessible manual logs are difficult to use, and impossible to consolidate results into reports. Pacific Timesheet log details reports allow you to access any and all log details, numeric data, list values, narrative text and more, with one click. Use any date range and filter results by job, crew, cost codes and more.
Weekly summaries of logs
Use standard or create custom reports that summarize log details or performance measures. Use reason codes to codify work delays, materials delays, or other key events that might affect job progress. Summaries can be run by foreman, supervisors or project managers to monitor any data they need in the field.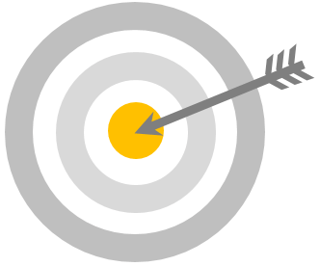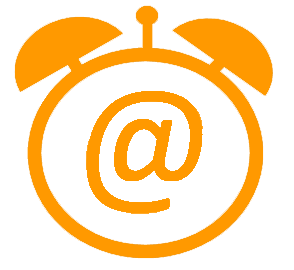 Automate field documentation workflow
You need accurate field documentation records for many reasons. But you need to make sure they are recorded and maintained. Pacific Timesheet can provide field managers reminders and late notices when field logs and documentation are due. You can have multiple levels of approvers review submitted records for accuracy, approve or reject them with comments that guide corrections.
Automated document submission
All field documentation can be submitted automatically by field managers with a complete audit for each item including the submitter, time and date stamp for the submission. A complete audit trail is maintained for all submissions, approvals, rejections and corrections of documentation.
Automated approvals & rejections
You can assign up to four levels of field documentation approvers, with backup approvers at each level. Each successive approver see the building audit trail for previous approvers. Extensive reports show approval and rejection details for all document submissions.