Flexible Work Order Tracking
Cloud-based tracking of work orders in the field has never been so easy. Pacific Timesheet Field Services solutions give you flexible data entry screens, unlimited custom fields, real time updates, any kind of submission and approval workflows, and integration with ERP systems for costing, payroll and billing.
Flexible fields and workflow
Make the system your own with your terminology, custom fields, custom approval levels, security permissions and reports. Flexible software means you can extend the system over time.
Match any timesheets & forms
Create crew and individual time work sheet templates with easy-to-use form configuration tools. Create any form you want, including and excluding whatever fields you want.
Set up system in minutes
Get a quick start using standard system templates for work orders, services, and other field services. From there we help you customize what you need in minutes.
Automated Time and Work Order Tracking

Track time, work, materials and logs in one place by job, work order, service order, cost code, wage code, billing code and more. Flexible materials tracking and field logs.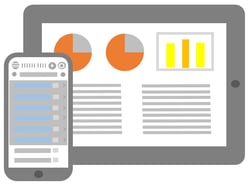 Track employee time by job, cost code, wage code, and billing code. Track total hours or by regular, overtime, or double time.
Track materials by job, work order or services. Use security permissions to enable materials tracking by materials class or item.
Enable any number of specialized field logs for field workers or crew. Logs and field documentation can have customized workflows for submission, approvals and rejections.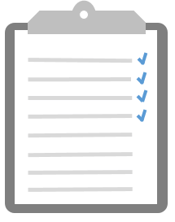 Flexible Approval Workflow
Configure workflows for submitted data from field technicians to managers, including rejections with correction instructions and final approvals. Automated notices remind users to meet deadlines at each step.
Any Kind of Approvals
Daily and weekly approvals of field time, work, material and logs. Master approval dashboards for all approvals by worker, cost center, or division.
Multiple Approvals
Whatever you need –– supervisor, project manager and even client approvers, with backup approvers at each level.
Automated Notices
Email reminders and rejection notices with detailed comments ensure that timesheets are accurate and on time.
---
Field Services System Integration
Pacific Timesheet integrates with all ERP systems such as JD Edwards, SAP, Oracle and others. Pacific Timesheet Integration Services include web services and tested methods data exchange. Synchronize employee, equipment, materials, jobs, cost codes, work orders and other key data with your ERP systems.
Resource, Work Order & Asset Data
Onboard new employees and have equipment and materials data populate automatically from your payroll/accounting ERP systems into Pacific Timesheet.
Assignments
Have assignments sync automatically with Pacific Timesheet. Employee resources, supervisors or crew leads start their day automatically assigned to their jobs, work orders and crews.
Integrate Labor and Materials Data
Electronically integrate labor hours, billing codes, jobs, cost codes, work order numbers, equipment and materials data with your payroll and accounting systems daily or weekly.
---
Field Services +
Pacific Timesheet gives you even more, from multiple data capture options to any kind of systems integration.



+ TABLETS &
SMART PHONES
iOS and Android Tablets and Smartphones allow users to capture data in the field, and for you to see it in real time.
+ INTEGRATED
ATTENDANCE
Integrated attendance solutions to consolidate and compare attendance with work order and travel time.
+ ADVANCED ANALYTICS

Monitor and analyze worker resource allocations by work orders, skills, field divisions and more.
---
It adds up.
Pacific Timesheet Time, Work, Assests & Logs Tracking is the most customizable, flexible & fast solution available.