Time Card Software Workflow Automation
How much can you automate?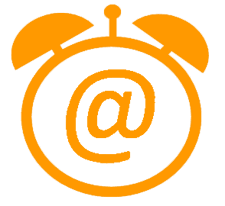 Automating workflows of timesheets, requests and asset tracking can save significant dollars and greatly improve your business operations. However, evaluating and implementing workflows requires some new thinking. When understood and used, workflow automation can significantly ease your transition into automated employee time, work and asset tracking. Pacific Timesheet workflows automate the various steps required to capture, submit, approve and process an organization's time, work and asset entry data. These workflows include necessary assignments of work, scheduled preparation and submission of timesheets and asset entries, routing submissions to approvers, an approval process which also includes rejection workflows, and the final processing of various time, work and asset entries. These last steps can include reporting and business intelligence analysis, and electronically transferring that data to third party systems such as payroll, accounting and billing to pay employees, cost employee and equipment hours, and materials utilized. Workflows fall into a few key areas: submissions, approvals, rejections, assignments, and reminders/notifications.
Automated approvals, reminders and notifications
Doing payroll, billing, financial reporting on time. What if you could set it and forget it? Reminders, timesheet submission routing, approvals, rejection notifications. Automated reminders ensure that employees submit time and work data and that managers make approvals on time. Automated workflow and routing make sure submissions get proper sign off. Employees receive automated rejection notifications to speed corrections.
Automated request handling
Time off and other requests require approvals and scheduling. And you want an audit trail for everything. Imagine eliminating the wear and tear of Time Off schedules. Automated Time Off requests, manager notifications of pending requests, employee notification of approvals or rejections with comments, and automatic scheduling of approved time off and other requests. And Pacific Timesheet's request workflow can handle any request process your company needs.
Data updates
You need to update and maintain data on Employees, Groups, Projects, Jobs, Tasks, Cost Codes and Equipment. We make it easy by automating updates with configuration files, web services and scheduled imports from third party systems such as payroll, HR, accounting or ERP systems.
Data exports
The costs and errors of double data entry are significant, but Pacific Timesheet export utilities make eliminating manual data entry processes easy. We integrate with any payroll, accounting and ERP system. But we do it in a way that allows payroll managers to maintain control over the quality of payroll data before exporting it. Billing and accounting managers can review time, cost and billing details thoroughly using custom reporting tools and custom export utilities to Excel or Access.
Security and authentication
We support any LDAP and Active Directory authentication configuration. Login "forgot password" support reduces the wear and tear of administering employees' who forget their logins or passwords.