SOX and DCAA Compliance for Electronic Timesheets
Sarbanes-Oxley Compliance (SOX) and DCAA Compliance.
Pacific Timesheet makes it easy to track time, work, and assets within SOX and DCAA compliance.
---
Sarbanes-Oxley Compliance

Sarbanes-Oxley mandates that senior executives take individual responsibility for the accuracy and completeness of corporate financial reports. Clearly senior managers are now responsible for the accuracy and validity of corporate financial data and timely reporting of that data. We provide a simple complete way to capture accurate and complete labor cost and billing information.
Our management approval workflow ensures that inaccuracies are corrected quickly and labor costs and billable hours flow into payroll and accounting systems seamlessly and on time. Senior management easy access to critical data allow for ongoing monitoring of projects, costs, groups and divisions, and key activities.
---
Login audit trails
Audit trails for administrative changes and data changes keep you DCAA compliant but also means good business and management. Audit trails of all user logins, when and the IP address from where they logged in, trapping failed logins all allow you to monitor login activity, system use and security.
Employee time off balance activity auditing
One of your biggest balance sheet liabilities could be accrued time off and time off rollovers. Do you have a detailed audit trail of employee balances, both accruals and deductions, adjustments and comments for each? We do.
Employee human resources and payroll auditing
Job titles, job grades, pay rates, salaries and other details change over the tenure of an employee. Our database retains these changes for auditing purposes live for up to seven years, and in archived tables available for reporting anytime permanently.
Approval audit trails
Record the time and date stamp of every level of approval of time and work data, and backup approvals, and you immediately improve management and employee accountability. Separate approvals for payroll and billing increase data integrity for each of those very important processes.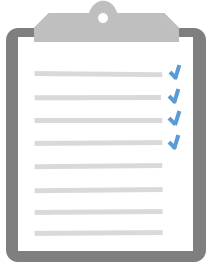 Permissions security
Permissions security that control access to any pay code, custom field, object profile, reporting group and reporting group data is a management tool that reduces errors, enforces policies, and streamlines payroll, project management, job costing and billing. Can you afford to not have these management tools?
---
DCAA Compliance

To be DCAA compliant a time tracking system must do several things:
Configurable employee approver assignments
Timesheet routing and approval paths
Multiple approval levels
Backup/proxy approvals
Employee time and date stamp on submissions and approvals
Employees can submit timesheets while on travel
Supervisors can only approve and not submit timesheets
Detailed timesheet corrections audit trails
Do you have a way to meet these requirements?

We do. Our timesheet software and services have comprehensive audit trails of all administrative system modifications and timesheet corrections or timesheet adjustments. When submitting a timesheet, our time tracking software requires employees to certify that his/her timesheet is accurate and complete. When making corrections to submitted and processed timesheets, our timesheet software requires that comments are made with the adjustment entry. We provide multiple levels of approval, multiple timesheet routing and approval paths, and multiple backup/proxy approvals.
Is your timesheet management DCAA compliant?
---
What is DCAA Compliance?
To achieve Defense Contract Audit Agency (DCAA) compliance a contractor or organization must setup procedures and policies that enable it to pass a DCAA audit. One of the key tools of compliance is accurate record keeping of employee time keeping. When using an electronic software system there are certain standard conditions that must be met. These include accurately recording employees hourly time worked on a particular project or task. Another feature is making timesheet corrections or timesheet adjustments. In addition, the timesheet software must support daily time tracking. Further, the system must be capable of providing at least monthly reporting of time keeping data.