Comprehensive Project Time Tracking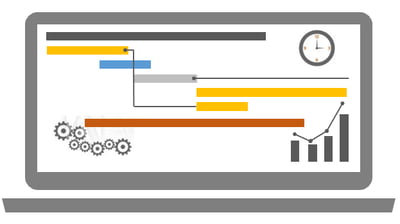 Employee and department resources assignments, project/task restrictions, reusable tasks, project templates and extensive custom fields are just the beginning of what you can do with Pacific Timesheet.
Assign the right resources
Assign the exact department or employee resources you need to staff your projects correctly. Create and manage resource groups to simplify project or task assignments.
Reuse project templates
Reuse common tasks and project templates to quickly scope new projects. With one click clone an existing model project and copy all of its tasks and milestones.
Make System Your Own
By creating an unlimited number of custom fields you can to bend Pacific Timesheet to your project universe. Create and track any project properties that you need.
Manage your projects by setting task milestones and deadlines, monitor progress on project management dashboards. Track progress in days or hours and by task status. Distribute administrative security rights to project managers and appropriate project team members.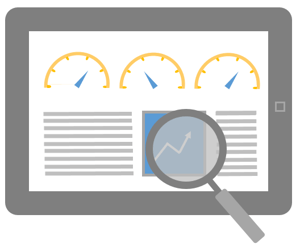 Define project milestones
Use customizable project dashboards to define project tasks with planned work, planned start dates and finish dates. Track project progress over time by monitoring percent complete and task status.
Track project progress
Monitor estimated hours to complete, percent complete, budget vs. actual costs, and planned vs. actual start and finish dates for tasks. Project/task hours automatically update as employees save project/task hours.
Task status
Code and view the status of tasks from not started, to completed or stalled, to custom status items. Report on task status to identify project bottlenecks, reassign resources or reset project goals and milestones.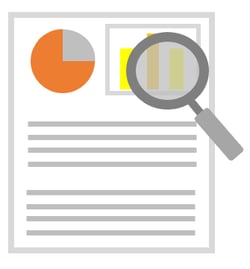 Project Reports, Sharing & Collaboration
Perhaps the single greatest asset in any project system are collaboration tools that allow project teams to stay in synch every step of the way. Pacific Timesheet allows project teams to store and share key documents, monitor progress and post project ideas, comments, issues and more. Security permissions allow flexible dashboard reports to show important project summary and details data with one click.
Share key documents
Post, update and share key project documents, with project team members using any document type: .xls, .docx, .pdf, .txt, .csv and more. Categorize documents by document type for easy use later on.
Project activity feed
Project team members can monitor their latest comments, notes and ideas in project activity feeds. Search and sort feed items by date, author, types and more.
Project reports
Create and publish reporting sets for project managers and team members to use. Standard reports give one click access to project, phase and task data, progress and deadlines.
Mobile Project Timesheets: Capture, approve, synchronize
Pacific Timesheet captures project time and details from any mobile device, allows you to approve or reject project-task entries with correction notes, and integrates with all major accounting, payroll and ERP systems such as JD Edwards, SAP, Oracle, GP & others.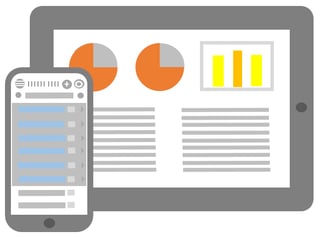 Mobile project timesheet
Track project time using any smartphone or tablet, any IOS, Android or Windows device, from anywhere anytime. Pacific Timesheet project time tracking features are mobile ready and mobile optimized.
Project time approvals
Separate project manager approvals allow complete visibility and control of project hours expended by team members. Automated notices ensure project time is submitted and approved on time.
Synchronize everything
Key to project management is updating project data and assignments and push these updates out to project teams. Pacific Timesheet allows you to automatically synchronize employee, project profile data, and task assignments.
---

We had a hard time figuring out if our client projects were profitable. Now we can and it's improved our business significantly.

CRAIG VAN DURMAN, MGR FINANCIAL REPORTING ,BCD Travel Meetings and Incentives


---
Resource Allocation, Billings, Costs & Profits
Pacific Timesheet gives you resource allocation analysis tools, extensive FTE and project hours analytics, and flexible pay and bill rate options so you can plan your projects and clearly understand project profitability.
FTE & project hours analytics
Monitor and analyze employee FTE and hours resource allocations to projects, phases, tasks and cost centers. Drill into data using daily, weekly, monthly or quarterly time periods to uncover newly available resources and project resource patterns.
Pay/Billing rate options
Cost and billing rates can vary by client, project or even task. Pacific Timesheet is up to the job, allows you to have the custom pay and bill rate rules you need. The result: project costs and billings at your fingertips, early warning of project cost overruns, and preventing billing problems before they happen.
Profitability Analysis
Pacific Timesheet gives you access to bottom profitability data any way you need it. Get profits by project, phase, task, cost center, client. You name it and our profitability reporting and analytics can provide it.
---
Project Accounting & Billing
In the end, successful project tracking means you have a painless seamless method of feeding your project accounting and billing systems that happens with errors on time. Pacific Timesheet provides a series of gates for your project time data to go through so it can be consumed by project accounting and billing systems efficiently. Advanced data entry validation rules, project manager and final administrative approvals and rejections ensure the utmost in data integrity. Pacific Timesheet doesn't just integrate project time and details data with any accounting, billing or payroll system, it does so the way you need.
---
It adds up.
Pacific Timesheet is the most customizable, flexible & fast project time tracking solution available.