A Comprehensive Payroll Timesheet Solution

Any kind of payroll timesheet
,
automated validation and rules,
and integration with any payroll and accounting system
. Pacific Timesheet provides everything you need to automate time off requests and approvals, accuals, and the workflow you need to get timesheet processed on time.
Payroll timesheets & time off
Track time and attendance using state-of-the-art web-based time clocks in the office, plant or field. Employee schedule deviations (e.g. late ins, early outs) are tracked in real time. Supervisor attendance dashboards show who's in, who's out, who's late or left early.
Validation, rules & approvals
All attendance schedule deviations are recorded and absence points are applied in real time using advanced absence points rules settings. Time off absence rules can be applied to enforce vacation request policies. You can finely calibrate absence points rules to increase in fifteen minute intervals .
Integration with payroll & accounting
You can use our progressive discipline dashboard to apply and monitor employee warnings over time. Human resources and other progressive discipline managers can view all previous warnings, the latest absence points infringements, as well as perfect attendance awards.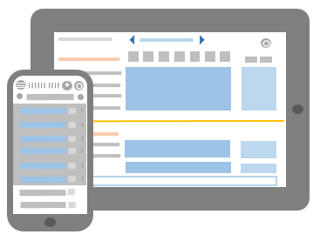 Use any type of timesheet
Automate all your employee timesheets no matter what their style. With Pacific Timesheet templates you can match any timesheet layout: pay code timesheets, attendance-oriented, project and payroll timesheets, time off only and more.
Mobile and desktop timesheets
If your employee hours need to be coded by complex lists of pay codes, Pacific Timesheet can filter those lists and validate their selections.
Attendance options
Choose from attendance format: in/out web time clock, editable punches, or project/task attendance combination formats.
Leave tracking
Easily format leave sections of timesheets, or create "leave-only" timesheets for exempt employees. Make employees account for scheduled hours.
Easy approvals
Automate all your employee timesheets no matter what their style. With Pacific Timesheet templates you can match any timesheet layout: pay code timesheets, attendance-oriented, project and payroll timesheets, time off only and more.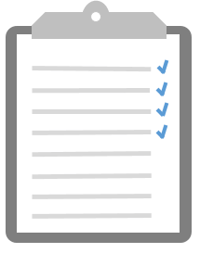 Approval dashboards
Full-featured approval dashboards give your supervisors summary views and detailed drilldowns to quickly see any timesheet.
Line item rejections
Give your supervisors the power to reject timesheet line items. Specific feedback and comments improve employee performance.
Leave approvals
With information at your fingertips, approving leave becomes a snap. "Quickviews" of employee forecasted balances validate requests.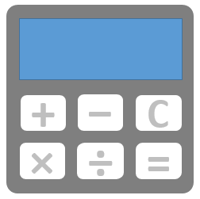 Automated accruals
Pacific Timesheet's automated accruals engine does more than replace manual number crunching. It powers time off request validations and ensures that balances are accurate at all times.
Any accrual rules
Our flexible accruals engine can automate any accrual rules: annual accruals, fiscal year accruals, monthly accruals, bi-weekly accruals, semi-monthly accruals, or by employee anniversary accruals.
Complex rollovers & caps
Set accrual rules with any rollover period: calendar years, fiscal years, employee anniversary dates, lagged periods. Balance maximums enforce caps that encourage employees to utilize leave.
Troubleshooting tools
Have you ever had to retroactively change accrual rules? Made honest mistakes with your policies? Our advanced tools can re-run any accrual and balance rules for any employees, group or pay codes over any time period.
Employee Self-Service
Pacific Timesheet's employee self-service features allow employees to check time off balances, accruals and time off taken history, and make time off requests. Save valuable time by eliminating the back and forth of employee information requests.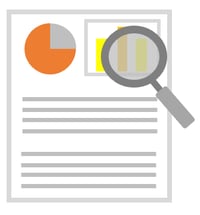 Employee dashboard
One dashboard gives employees access to everything they need: balances, scheduled holidays and time off, and new time off requests, user preferences, and user account information.
Balance history/details
Employees not only can view current balances at a glance, with one click they can access complete balance history details such as values and dates of each accrual and any leave taken.
Time off requests
Employees can easily complete time off requests, and test them against available future balances (including forecasted accruals!). Requests are validated by minimum balance rules.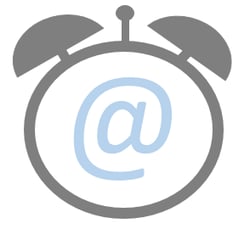 Automated email notices
Pacific Timesheet's email notifications remind employees and approvers of timesheet deadlines, notices of new time off requests, late notices, and escalate late approvals to backup approvers.
Automated reminders
Pacific Timesheet allows you to customize a variety of timed reminders including: employee timesheet due reminders, timesheet late notices, approval reminders, approval late notices. Reminders can be set to any schedule.
Real-time notices
Pacific Timesheet notifies employees when supervisors reject timesheets with comments. Supervisors can receive timed notices when timesheet approvals are due or late, or an instant notice when an employee submits a timesheet.
Time off notices
Pacific Timesheet sends instant notices to approvers when employee time off requests are created, and send request rejected, approved to employees. Time off approvers are sent scheduled reminders and late notices.
Payroll integration
Pacific Timesheet integrates with more than three hundred payrolls worldwide. Have employee master file, cost center assignments, supervisor assignments synchronized automatically and up-to-date at all times.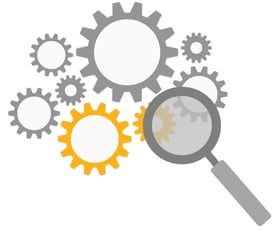 Major payrolls
Pacific Timesheet integrates seamlessly with all major payrolls: SAP, Peoplesoft, JD Edwards, Great Plains, ADP, Paychex, Quickbooks and many many more.
Key pay data
Pacific Timesheet captures and sends cost center, pay/earnings codes, pay classes, shift data and more to ensure that your payroll is accurate and on-time.
Audit tracking & details
Automatically marking processed data allows you to easily make and synchronize corrections. Eliminating double data entry significantly reduces errors.