Integrating Legacy Time Clock Data

Is there a way to keep what you have?
Yes, there is. You might have a large number of time clocks at many locations, and they work fine. You might have a home-grown system that collects project and hours data, and it's doing a good job. You might be consolidating this data into your own database and it's also working well. But your time and attendance software is not, or a software vendor has hit you with an upgrade or maintenance fee that is making you choke. Pacific Timesheet legacy integration solutions can help.
---
Benefits Of This Integration
Supervisors can check attendance performance using tablets on the plant floor
Supervisors and foremen can check attendance in the field
Time clock data can be integrated with payroll
https://www.pacifictimesheet.com//fast.wistia.net/embed/iframe/47hb3bdrm3?popover=true
Case 1:
Large Installed Base of Time Clocks
Pacific Timesheet can integrate your time clock, gate log or access control data feeds into our system in real time. The benefits are many: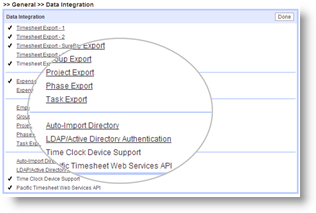 Multiple integration options:Multiple data format and web services integration options allow you to integrate your time clock data with Pacific Timesheet in one step.
Multiple sites supported: Our integration connectors and tools allow you to integrate multiple sites in near real time.
We can fill in holes: Pacific Timesheet can replace damaged time clocks with its own solutions, or install new time clocks in new facilities or locations
Case 2: Multiple Non-integrated Timesheet Software Systems
Pacific Timesheet can integrate many separate timesheet software systems into our system in real time. There are a few important reasons to do this: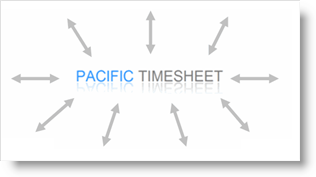 Acquisition of new divisions: You might have acquired new divisions using time tracking software in office or plant locations that are working well.
Already Existing Systems: You might have a new directive from senior management to consolidate for reporting purposes data from many different systems into one integrated system.